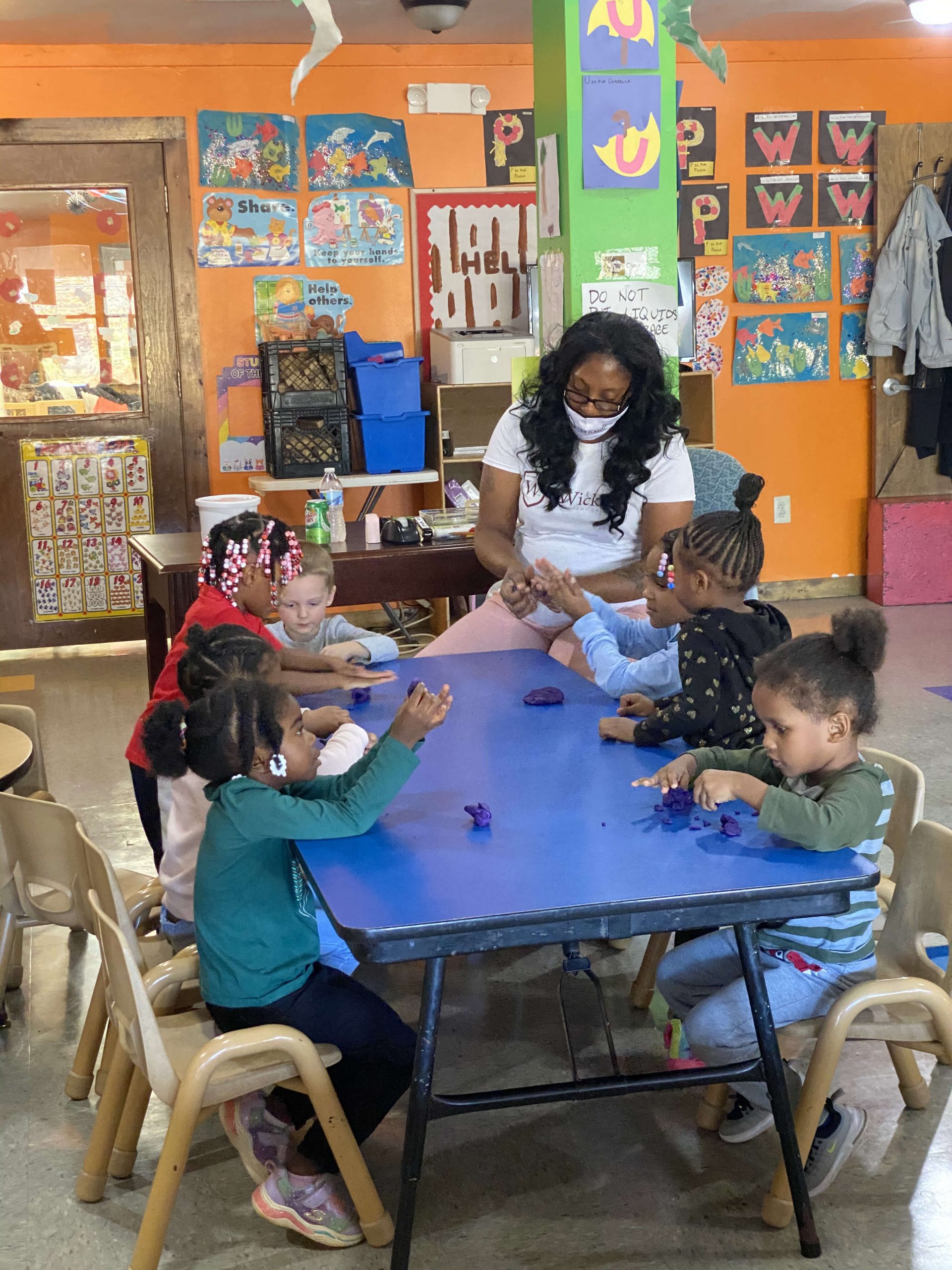 Choosing to send your toddler to a childcare center may be the hardest thing you'll ever do as a parent. So many things run through your mind at this point.
One part of you agrees that you need some more time to focus on your career and other aspects of your life while the other is concerned about whether your toddler will be well taken care of at the child development center.
You want to know if there are benefits to leaving your children in the hands of child care experts. Well, this article keeps you at ease by providing you with a list of the importance of child care centers and early childhood education.
What are child care centers?
A simple definition of what these child care centers are might help clear your doubts and erase your worries about sending your children there. So, what is a child care development center?
A childcare development center refers to a drop-off facility usually located in commercial buildings. It is a different kind of childcare service where parents can either sign their children up for hourly care, half a day or daily.
The centers are usually grouped by age and are overseen by staff who keep the children safe and attended to.
Some of these child development centers may be owned by a non-profit organization, a community, or by private individuals for profit-making reasons. Some of them are also owned by state or government agencies. The idea is to find one that caters to your child's development and not one that is free or cheap.
Child development centers can be required to license the facility depending on state laws. This means that not all child development centers may need to be licensed. However, it helps to know which ones require licensing and which ones don't to help you properly select one for your child.
Below is a list of the types of child development centers that may not require licensing:
School-age before-and afterschool programs
Early childhood education/programs operated by public/private schools
Faith-based programs
Part-time programs, including some nursery schools, prekindergarten, and preschool programs.
Now that we have gotten that out of the way, let us now focus on the importance of these child development centers, the services they render, and why you should probably consider enrolling your child in one.
Importance of child development centers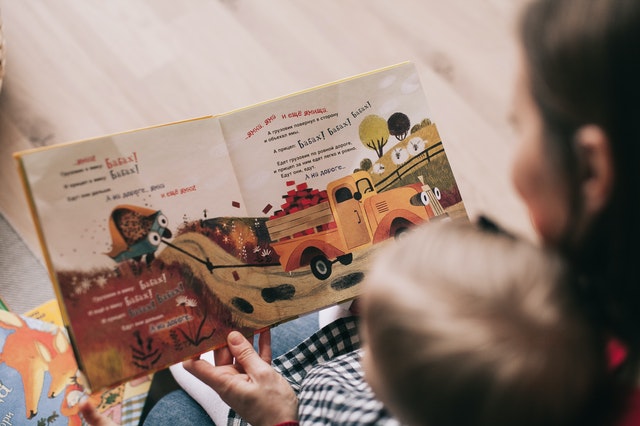 Early education, including preschool, child development, kindergarten, and the rest, is an important factor in the growth and development of children. Whether you decide to do it yourself or sign them up for child care programs, you don't want your children to miss out on this opportunity to develop social skills at an early age and also learn basic school subjects.
Below are a few reasons why American families choose this type of child care structure:
1. The classroom-like setting helps to prepare children for life after preschool
One important feature that parents should look for in their search for child care programs is the classroom setting. Are children placed in classrooms as they would be in other school settings?
Child development centers cater to toddlers of every age, preparing them for school programs and curricula in higher levels of learning. Children who go through these programs don't have any difficulty adapting to life in higher schools.
2. Creates an opportunity for early learning
The majority of child development centers do not only look after the kids. They also ensure that education takes place while the kids are being taken care of. The quality of education your kids will receive depends on the curriculum that the providers use. This is why it is critical to look into the curriculum during the inquiry.
3. Responsive and responsible caregiving
Child care and development providers take it as a point of duty to only hire the best minders and educators. They understand how important it is for their reputation and the future of the children.
At Wickliffe Academy, for example, our caregivers are well trained and certified in early childhood education and nurturing. We ensure that kids are loved and cared for as they would in their families.
4. Adequate safety and security
Child care centers have a duty to protect every child within and out of the facility. The goal is to ensure that children are given the level of care, attention, and protection they need to help them grow into confident, bold, and intelligent adults.
At Wickliffe Academy, we pay a lot of attention to the physical, mental, and emotional safety and security of every child. We pay attention to their health, behaviors, and relationships while they learn. This helps us to easily spot and prevent cases of bullying both within and outside the school environment.
5. Allows parents to focus on other demanding aspects of their lives
Caring for your kids and managing a decent career are two very important things. However, while it is possible to hand your toddlers over to experts who can give them all the care they need, you cannot do the same with your career.
A decent child development center will take the work out of your hands and help you focus on other important aspects of your life, giving you more freedom, peace of mind, and helping you become more productive.
6. helping children to develop relevant social and emotional skills
Parents, over the years, have attested to the improvement in their children's behavior after enrolling them in a childcare resource center.
In these programs, the youngsters can meet and interact with other kids from different backgrounds, helping them to develop social and emotional skills that will see them through adulthood.
What to look for in a child development center
In your search for a reliable child care development center, you want to look out for certain qualities that determine if the center is a reliable one and if you can entrust your kids to them for any number of hours. Below is a list of considerations to keep in mind when selecting a child care center for your kids.
Ask whoever is in charge to serve you a copy of their license, inspection history, and certificates or registration
Does the child's teacher have a background, experience, or certificate in early childhood education or child nurturing
Some states provide information about inspection reports on their website. You can take a look at that to see if the child development center you are eyeing gets prompt inspection. Here, you can also find information about their quality rating and improvement system.
Enquire about how many children/toddlers are kept in each classroom and how many adults are allowed per classroom
Seek to know if all the adults and care providers in the facility have had a thorough background check. You don't want to leave your toddlers in the hands of mentally ill caregivers
Does the child development center function in a safe and nurturing environment? Can they properly nurture every age of children, including infants?
Aside from having a background in early childhood education and being mentally sound to take care of children, the quality of good child care teachers also depends on their knowledge and experience in topics related to health & safety, including first aid, giving children medication, child development, CPR, safe sleep, emotional support, and more.
How often or frequently do staff/teachers leave and how often are new ones employed. If the staff turnover rate is high, this means that your child will get a new caregiver way too frequently and this is not healthy for the child.
What daily activities are provided for the children? What program and curriculum are used? Also, ask the provider how will the programs support your child/children?
Geography also matters. Search for programs and centers in locations that are either close to your home or at least, are along your way to work. This makes it easier to drop your children off and pick them back up.
All these may look like too many questions to ask the provider but it shouldn't be a matter of how many questions you are asking but how many positive or considerable answers you are getting. Healthy infants are not raised in poor conditions and your children deserve services that match the amount you pay.
Conclusion
Quality education and caregiving are important to the development of every child. As such, you must ensure that in your search for a child care center, you pay a lot of attention to all the criteria mentioned above. Caregiving is a science, an art, and a duty to both the parent and the toddler and must be treated as such.
At Wickliffe Academy, our mission is to provide the necessary support to both parent and child to foster the creation of a working society. We instill the best morals into our pupils, ensuring that we properly prepare them for life in higher levels of learning. Enroll your kids with us today and let us help you become more productive and effective, while also ensuring that your child grows up in the best conditions.