Our highly trained teachers use Creative Curriculum to teach and enrich your little one's educational experience.

The Creative Curriculum for Preschool is an award-winning curriculum for preschool success. The Creative Curriculum for Preschool is fully aligned with Ohio state early learning standards. Using exploration and discovery as a way of learning, The Creative Curriculum for Preschool enables children to develop confidence, creativity, and lifelong critical thinking skills. The Creative Curriculum for Preschool addresses all the important areas of learning, from social-emotional and math to technology and the arts, and incorporates them throughout every part of every day.
The Academy gladly accepts infants beginning at age 6 weeks. Our goal is to provide a secure, loving and stimulating environment. Each day you will receive a "daily sheet" that describes what kind of day your child had. In addition, our teachers use and age appropriate version of The Creative Curriculum for infants and toddlers. It is also based on scientific research and helps teachers and caregivers implement developmentally appropriate practices and offer responsive daily routines and meaningful experiences that nurture learning and development for infants and toddlers.
Even after school's out for the day, children need to be engaged in a comfortable, yet stimulating child care environment. That's what you will find at Wickliffe Academy.
Our before- and after-school child care program allows kindergarten and school-age children to balance learning and fun through a variety of experiences. From homework help to fun physical activities, our early education program is designed so that everyone goes home happy. Everything we do is designed for learning. Summer Camp and out of school time programs are available. Please call the center at 440-585-2223 for more information on the activities planned and enrollment availability.
Interested in learning more about us?
My stepdaughter chosen the Wickliffe Academy for our grandkids childcare. The staff is on it here! The kids say they love going to school there! The infants and toddlers are changed before they go home and you receive a daily report on diaper changes, bottles, meals and sleep on your little one. If you need child care, try Wickliffe Academy, I think you'll be glad you did!
Wickliffe Academy has provided me an my children a safe and fun environment for over 4 years.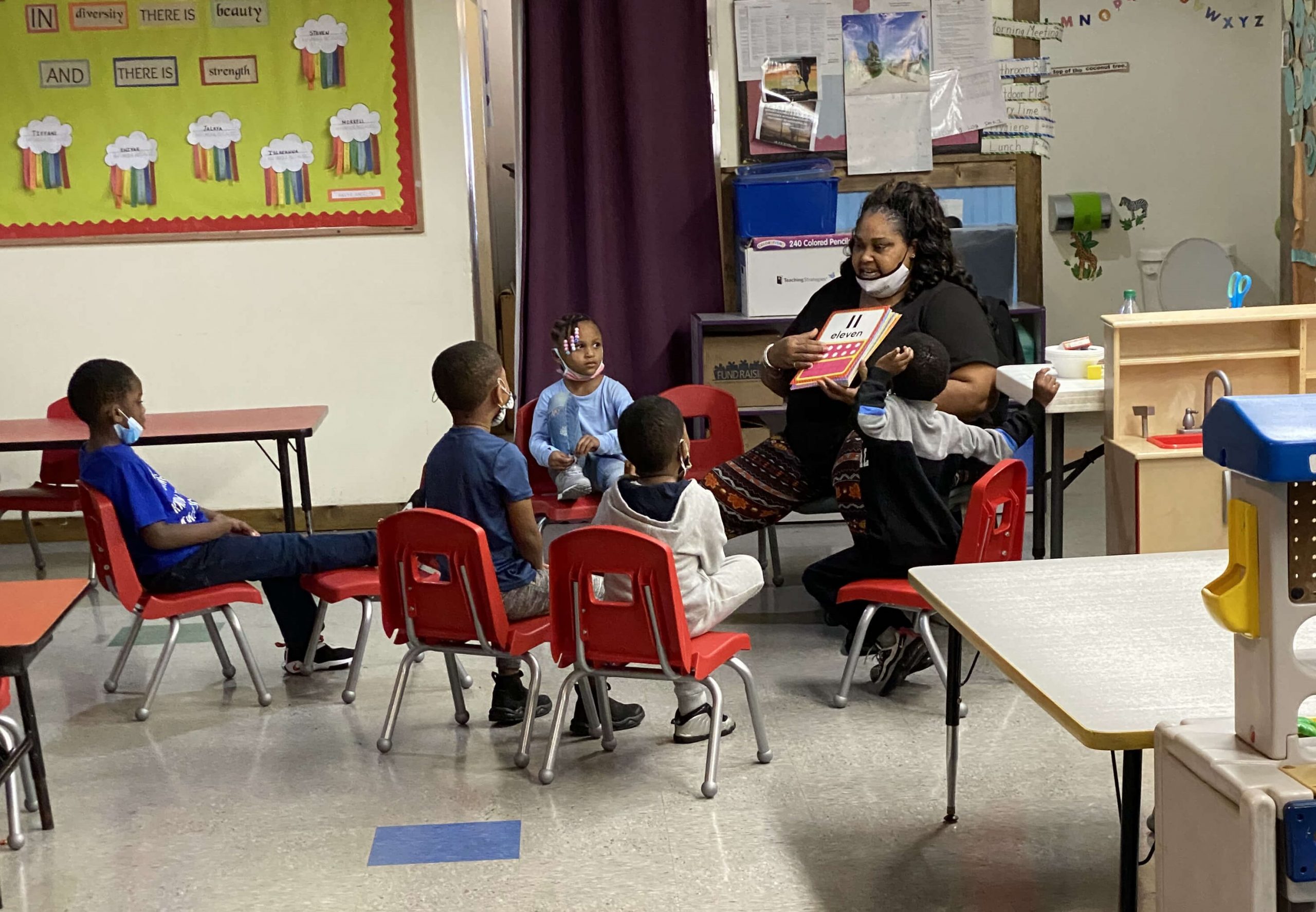 Wickliffe Academy is a 5-star, high quality, full service child care center serving ages 6-weeks to 12-years old. Locally owned and operated!
Address:

28510 Euclid Avenue, Wickliffe, OH  44092