OUR CHILD CARE PROGRAMS
At Wickliffe Academy, we pride ourselves on offering top-quality child care and education programs to families with children from 6 weeks to 14 years old. Our programs provide age-appropriate learning activities that conform to Ohio state learning standards. Toddlers and preschoolers all benefit from our Creative Curriculum and our various enrichment services.
If you want to expose your child to multiple languages, our diverse environment will suit you. In short, our daycares offer award-winning instruction to toddlers through kindergarten age and beyond. You can be sure your family is getting the best available experience.
Read on to learn about programs we offer at each stage of your child's development. You'll see that we focus on social and emotional care as we also provide great academic instruction, which is not something all preschools can offer.
Your child needs to develop a foundation of confidence, creativity, emotional intelligence, and critical thinking at three and four years old. Our highly trained teachers use The Creative Curriculum for Preschool to teach and enrich your child's educational experience. Your child will get all of the experience they need to get them ready for their big move into kindergarten in a supportive and intimate environment you don't find in all daycare centers.
The Creative Curriculum for Preschool is an award-winning curriculum for preschool success. This Curriculum is fully aligned with Ohio state early learning standards. Using exploration and discovery as a way of learning, The Creative Curriculum for Preschool enables youngsters to develop confidence, creativity, and lifelong critical thinking skills. 
Data show that this system addresses all the important areas of learning, from social-emotional and math to technology and the arts, and incorporates them throughout every part of every day.
The Academy gladly accepts infants beginning at age 6 weeks. Our goal with our child care center is to provide a secure, loving, and stimulating environment. Each day a staff member will supply a "daily sheet" that describes what kind of day your child had. In addition, our teachers use an age-appropriate version of The Creative Curriculum for infants and toddlers.
The Creative Curriculum uses scientific research and helps teachers and caregivers implement developmentally appropriate practices and offer responsive daily routines and meaningful experiences that nurture learning and development for infants and toddlers. You don't need to look outside of Wickliffe for first-class daycare and education programs for all ages. 
Your infant or toddler may also benefit from early exposure to languages other than English, which we can provide here at Wickliffe.
Even after school's out for the day, kids need to be engaged in a comfortable yet stimulating childcare environment. That's what your son or daughter will find at Wickliffe Academy in our award-winning education programs. Our summer camps and after-school care for children 5 years old and up are great supplements for their formal education.
Our program allows kindergarten and school-age children to balance learning and fun through a variety of experiences. From homework help to fun physical activities, our early education program is designed so that everyone goes home happy. 
Everything we do is designed for learning. Summer camps and out-of-school time programs are available.
Day Care and Child Care Programs In Wickliffe, OH
We're not just a business. We're advocates for children in and around Wickliffe. We have proudly served families in the Wickliffe, OH area, so we know your family will be happy. Our top child care programs at Wickliffe are accepting children from six weeks of age now.
Please call us today to discuss your childcare needs. Our staff loves talking to parents about Wickliffe's education experience in our modern and spacious facility. Do a Web search for The Creative Curriculum to determine what educators and researchers have written about the program. You won't find this system used in many daycares around the region.
Feel free to check our statement of values, pictures of our facility, and our accreditation before deciding on us for all your childcare needs. We know you'll be impressed by what you learn about our child care centers. You can also schedule a tour of our Wickliffe facility to get a real-life look at the care that kids receive.
Interested in learning more about us?
My stepdaughter chosen the Wickliffe Academy for our grandkids childcare. The staff is on it here! The kids say they love going to school there! The infants and toddlers are changed before they go home and you receive a daily report on diaper changes, bottles, meals and sleep on your little one. If you need child care, try Wickliffe Academy, I think you'll be glad you did!
Wickliffe Academy has provided me an my children a safe and fun environment for over 4 years.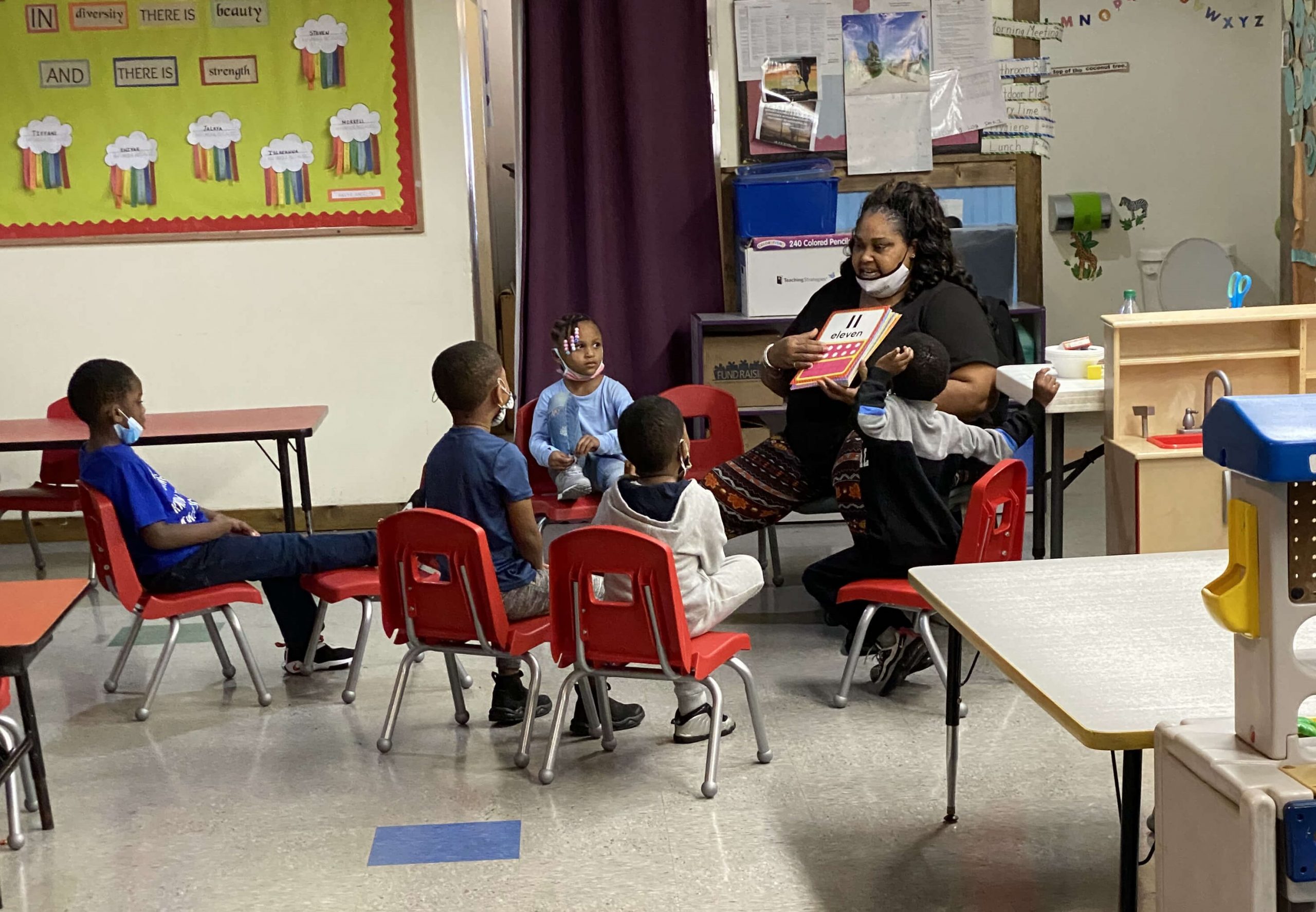 Wickliffe Academy is a 5-star, high quality, full service child care center serving ages 6-weeks to 12-years old. Locally owned and operated!
Address:

28510 Euclid Avenue, Wickliffe, OH  44092