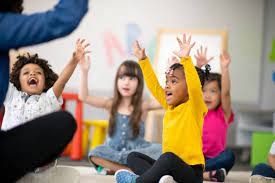 In efforts to return the nation to pre-pandemic life, the CDC has eased indoor and outdoor mask-wearing guidance for fully vaccinated individuals, except where required by local, state, and federal regulations, rules, and laws, including workplace guidance and local businesses. 
On the other hand, unvaccinated individuals are required to continue masking as they threaten the safety of seniors and children below the age of 16, for whom the vaccine is not yet available.
Unfortunately, it is still not 100 percent safe for your kids to go outside as Ohio still reports new daily cases, and only 40 percent of the population is vaccinated. To minimize the chances of person-to-person contact and cut down the risk of infection, you should consider trying indoor and outdoor activities for kids.
Here is a roundup of kids' activities that will keep your kids occupied as they wait for things in Wickliffe, OH, to return to normalcy.
Outdoor Activities
Outdoor activities allow children to have a change of scenery while improving their mental and physical health. You do not have to go outside the city of Wickliffe because, no matter where your home is located, the backyard is just perfect.
Many Ohio parents and others from outside the city have enjoyed our services during these unprecedented times. We prioritize safety and guarantee fun to keep our clients both happy and secure.
The warm environment we provide ensures children enjoy their early-life years and parents get to work as per schedule as we free them of the burden of attending to their children and work simultaneously.
The following outdoor activities can be done both at home and Wickliffe Academy.
Field Day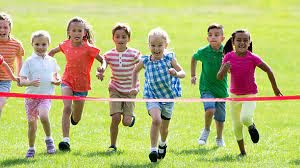 Summers in Wickliffe, OH, are long, warm, and humid, making it perfect for a field day. You can make your field day kit for free or opt to search for and buy a field day kit online. 
From egg-and-spoon race and sack race to three-legged race and water balloon toss, there are many fun field day games to keep your kids occupied during the pandemic.
You do not have to drive to theme parks or amusement parks near or around Wickliffe, OH, to access kids' activities. Instead, your kids can have as much fun in their backyards.
Water Activities
Water activities always capture the interest of kids. You do not have to drive for hours looking for a water park in Wickliffe, OH; instead, all you need is a few online purchases (water balloons, water guns, slip 'n slide, splash pad, baby pool, etc.) to transform your backyard into a mini water park.
Plant a Garden
Many homes in Wickliffe, OH, have spacious front yards and backyards, making it easier to perform gardening activities with kids. 
Gardening activities help teach kids where food comes from and helps kids discover how to craft garden markers, build DIY bird feeders, and grow their vegetables.
Indoor Activities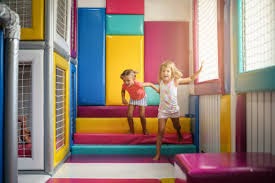 It is fun to go outside and discover the many attractions that Wickliffe, OH, offers. It is also wonderful to attend events within and without the city walls and engage in kids' activities in Wickliffe, Ohio's amusement parks. 
While it is important for your kids to spend some days outside, it is also important to have indoor kids' activities to help them forget that they need to stay at home.
Improv Games
Improve games are fun and are a great outlet for kids. There are hundreds of improv-based games that can keep kids busy after synchronous class sessions or after a week of back-to-back online classes.
Improve games provide a refreshing break from classwork and create a fun afternoon or evening for kids. These activities help kids develop their creativity and improve their confidence level in front of audiences.
Kids' activities do not have to take place outside. Whether you reside in the city of Cleveland or Wickliffe, your kids can enjoy improv activities for free at the comfort of their homes. You never know! You may just discover your kids' acting prowess through improv games.
Art Projects
A simple search on YouTube will bring up thousands of easy art and craft
activities for kids. Kids can watch a video of art and craft activities and pick an activity that interests them. Although art and crafts activities are fun, they are not free. 
To prepare for your kids' art and craft projects, you will have to spend some money to stock up on art and craft supplies because art and craft feature many activities, including scrapbooking, painting, and crocheting.
Chore Competition
Whether it is in class, on the playing ground, or at home, kids love competing. A chore competition is a great kids' activity for your Wickliffe, OH home. 
You can incorporate chores into a day-long stay-at-home scavenger hunt and offer a prize for the winner. This is sure to keep your kids entertained throughout the day, and the best part is that chore activities are free.
Theater
To slow the spread of COVID-19, the guidelines advise against social gatherings. This means that your kids cannot attend theater events held near or around Ohio's cities, be it Cleveland or Wickliffe.
The theater features different options that can suit kids of all ages. You can have them work independently on scripts (while you attend an online class or rush to a store near your home for some groceries) then you can converge after dinner to go over the script. If your kids are musically gifted, you can have them create and play a song for the whole family.
Introducing theater projects to your kids helps your family bond during this time and helps your children develop their creativity.
Family Night-In
Family nights-in can transform a dull night at home into an unforgettable event for your kids and the entire family.
Movie Nights
Your kids will love it when you show movies in your backyard. Armed with an outdoor movie projector and a screen system, you can show your kids' favorite movies. Have all family members write down their favorite movie and show each member's favorite movie for a few hours each week. This will be a weekly event that gets everyone excited and thrilled. 
Game Nights
Instead of playing the same games your kids play in class, pick new games each week. You can also play the games you used to play while growing up. Introducing new games to your kids broadens their options, and they can share these new games with their classmates once physical classes resume.
Documentary Nights
You can watch documentaries that tell the stories of prominent figures of the world and highlight important events.
Today, children are learning about the history of their cities via virtual classes. You can make learning fun by incorporating documentaries, which will help your kids discover new things about their cities.
Final Thoughts
Things are not as they were two years ago. Kids are attending class online, social gatherings are highly discouraged, and COVID-19 security measures have affected the relationship among individuals and their perception of empathy toward others. Moreover, a lot of planning and precaution will avoid COVID-19 infection, making summer 2021 less desirable for most people.
If you reside in Wickliffe, OH, your kids' summer does not have to be humdrum. Try out Wickliffe Academy as we offer the above fun and safe activities on top of many more. We guarantee that your kids' summer will still be enjoyable and memorable. 
Contact us today to enroll your child with us. You can also visit our page to check out the reviews and offers before committing.